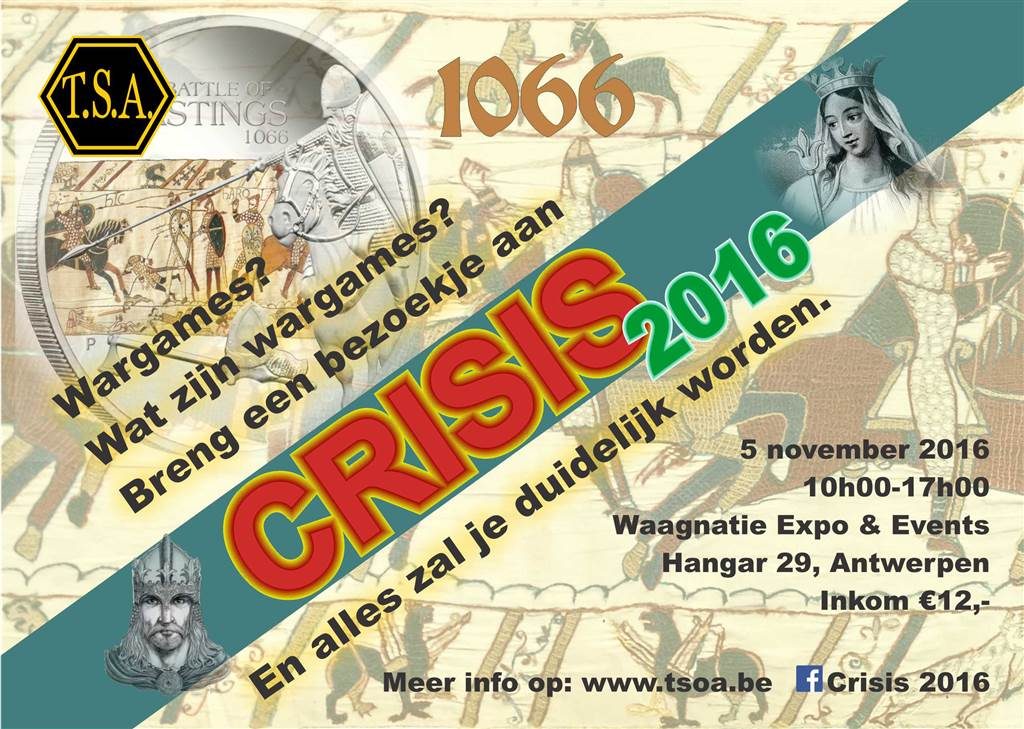 The Stronghold Terrain Team will once more be at the CRISIS Show in Antwerp.
We will have a limited number of our Miniatures, Books, SAGA, Dead Man's Hand, 4GRound and Terrain pieces with us. Additionally we will also have some brand new Pre-Releases in limited quantities.
Please place an advance order to make sure you get what you want:

Just send me an e-mail with all products you want to purchase. You can pay at the CRISIS. Deadline for advance orders is the 2.th of November.
You find us in Hall 1 Stand 03a02
We will also have a Dead Man's Hand Diorama at our Stand.
See you in Belgium!
Mirco