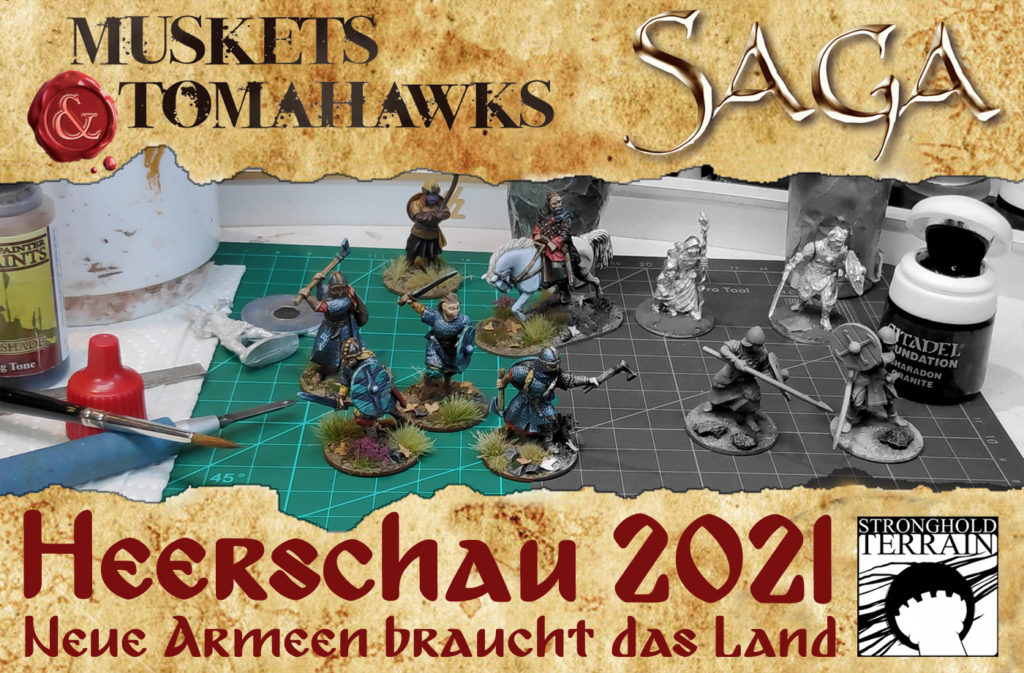 Hello all,
Yes, yes, I know the April results are very late. You have just ordered too much from us, so we can hardly keep up. All joking aside, thank you very much for your support.
We have again received an outstanding number of pictures of finished miniatures.
A few less than in the last months, but now the decisive phase is coming. Stay on the ball. Past months can also be made up by simply repainting the past tasks.
The randomly drawn 3 winners of one Stronghold Collectibles miniature each (SAGA, Dead Man's Hand, Muskets & Tomahawks) of your choice are:
Mario Ruf
Clemens Hugo
Philipp Kraft
Please contact us by mail or Facebook Messenger.
Again as a reminder, the SAGA task for May is:
Paint 1 point levies or 1 mercenary unit.
The Muskets & Tomahawks task is:
Paint a rules compliant unit and your commanding officer.
Happy painting,
Mirco