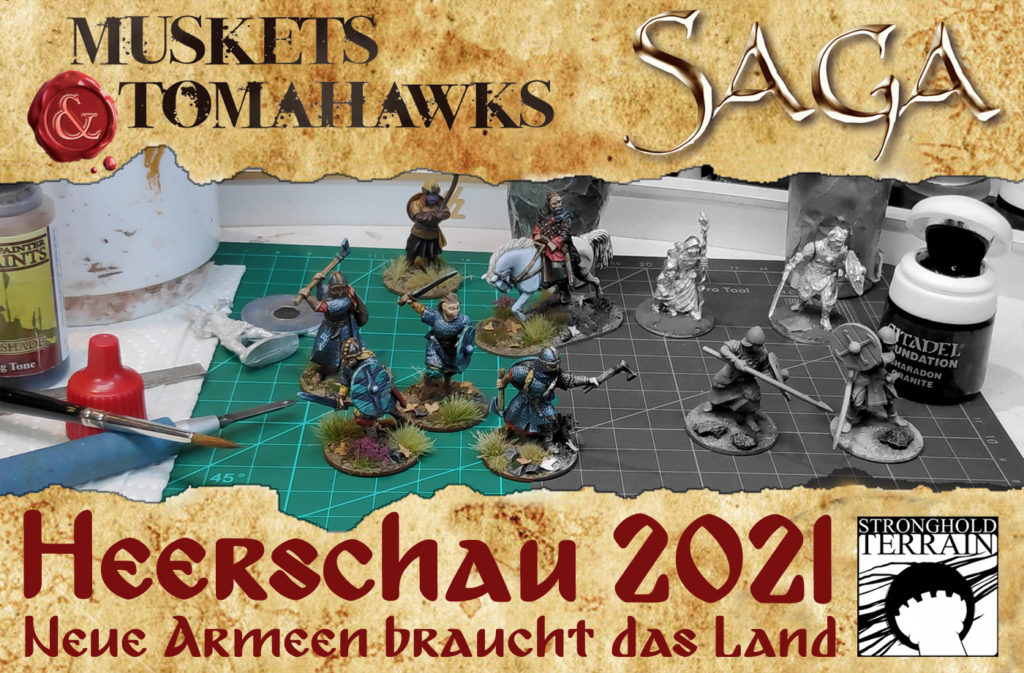 Hello everybody,
It is already March and I would like to show you your February contributions.
We have again received an outstanding number of pictures of finished miniatures. In total over 100!
The 3 randomly drawn winners of a Stronghold Collectibles miniature (SAGA, Dead Man's Hand, Muskets & Tomahawks) of your choice are:
Владимир Синяев
Lucy Le
Alexander Palatinatum
Please contact us by mail or Facebook Messenger
The SAGA task for March is:
Paint 1 point of veterans and your warlord.
The Muskets & Tomahawks task is:
Paint a rules compliant unit and your commanding officer.
If you have only just found out about the Army Show or simply haven't had time to paint yet, this is no problem at all.
You can join in at any time, because every painted unit counts.
Have fun painting in March,