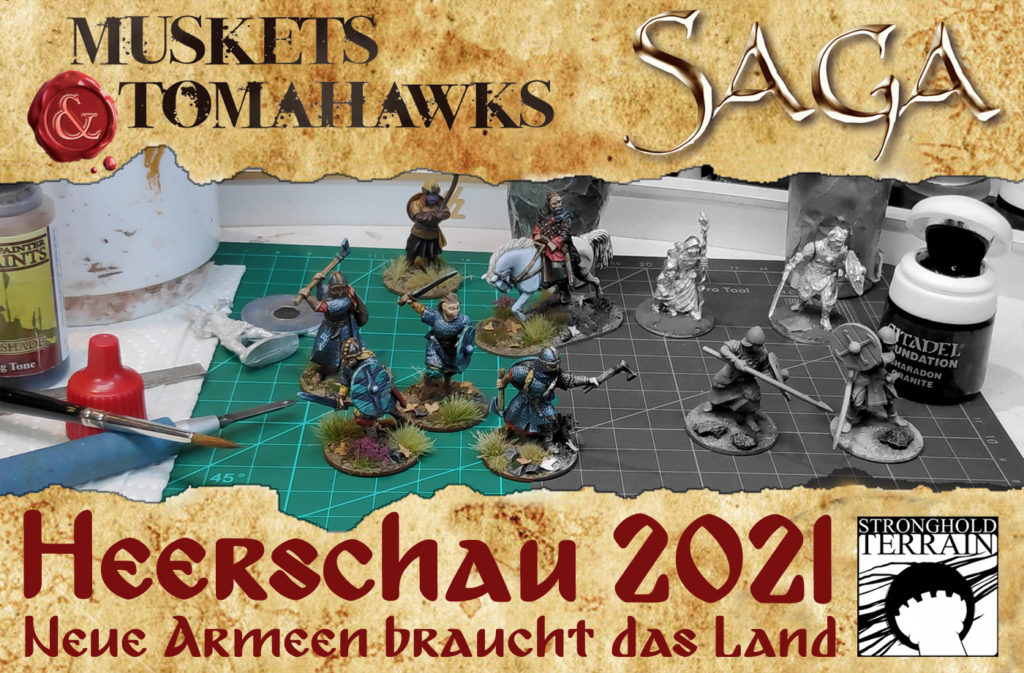 Hello dear fellow campaigners,
First of all, I would like to apologise for the very late Heerschau post. Easter and a flood of orders (thank you for that) make it very difficult for us to keep up with everything.
We received an overwhelming number of entries again in March. An incredible amount of beautiful work came out of it.
But see for yourself.
April task:
SAGA: One Point Warriors.
Muskets & Tomahawks: One more unit including a possible officer.
The randomly drawn 3 winners of one Stronghold Collectibles miniature each (SAGA, Dead Man's Hand, Muskets & Tomahawks) of your choice are:
Göttrik Sveinson
Kai Bandt
Rainer Breitsprecher
Please contact us by mail or Facebook Messenger.