Auch dieses Jahr werden wir mit einem Stand auf der CRISIS sein – dem größten, den wir je hatten!
We are heading to CRISIS this year again – with our biggest booth ever!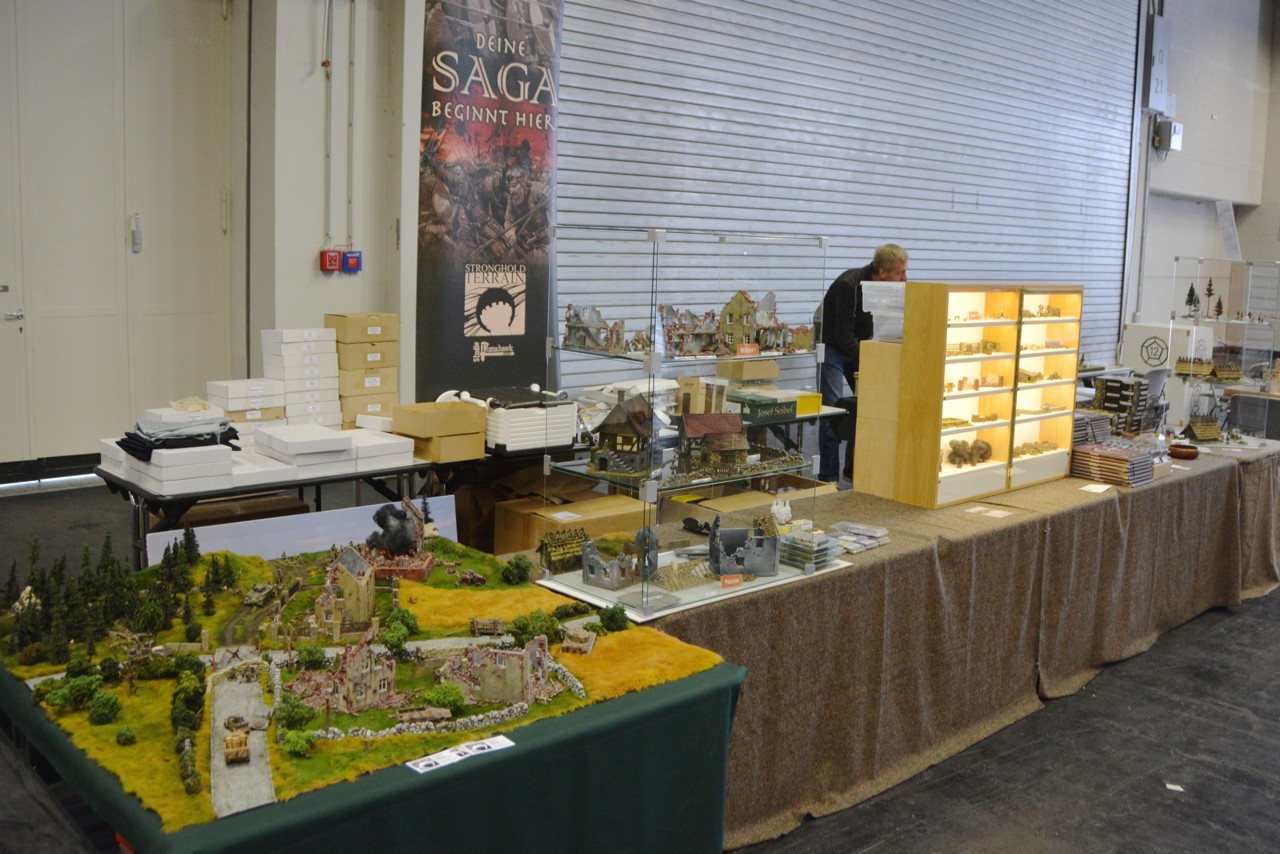 Wir werden unser gesamtes Sortiment an Geländestücken und SAGA-Produkte vor Ort haben, wenn natürlich auch die Anzahl der einzelnen Produkte begrenzt sein wird. Willst du sichergehen das Gewünschte wirklich zu bekommen, dann bestelle am besten per Mail vor. Bei einer Vorbestellung bis zum Mittwoch, den 04.11.2015 um 15:00 Uhr gewähren wir einen Vorbestellerrabatt von 10 % auf alle Produkte (außer den Regelbüchern und Erweiterungen).
Bitte sendet Eure Mail an die folgende Mailadresse:
There will be all our terrain pieces and many SAGA products available at the show, but the numbers are limited. So you better preorder the models you want by mail. For every preorder we recieve until wednesday, the 04. of November 2015 at 3 p.m., will grant you a dicount of 10 % for all ordered products (with the exception of the printed rulebooks).
Please mail your preoder to the following mail adress:
Wie jedes Jahr, werden wir einige Neuheiten und viele Prereleases zur Messe mitbringen:
Like every year , we will take some newreleases and many prereleases to the show:
An unserer eigenen SAGA-Collectibles Figurenserie geht es weiter voran. Zur CRISIS wird unser berühmter Wikinger Kriegsherr neben der bereits erhältlichen Ehefrau und seinem Bruder eine weitere Begleitung in Form eines bekannten Schiffsbauers erhalten. Auch sein Sohn ist bereits modelliert und der Master wird hoffentlich auch auf der Messe zu bewundern sein.
Our own SAGA-Collectibles miniature line gets a new addition. Our famous Viking Lord and his availabe wife and brother get a new escort in form of a well known shipbuilder. His son is sculpted too and the master will hopefully be admirable at the show.
Wir sind stolz einen brandneuen WW2 Ruinen-Bausatz und ein neues Erweiterungsset präsentieren können. Damit haben wir dann kurz vor dem offiziellen Release-Termin insgesamt 4 verschiedene Ruinen-Sets nebst verschiedenen Ausbausets und passendes Zubehör als Prerelease für Euch dabei.

We are proud to present an all new WW2 Ruined Building an a new expansion set. A few days before the offical release you can lay your hands on no less than 4 different sets of ruins, 3 expansions and some suitable accessories.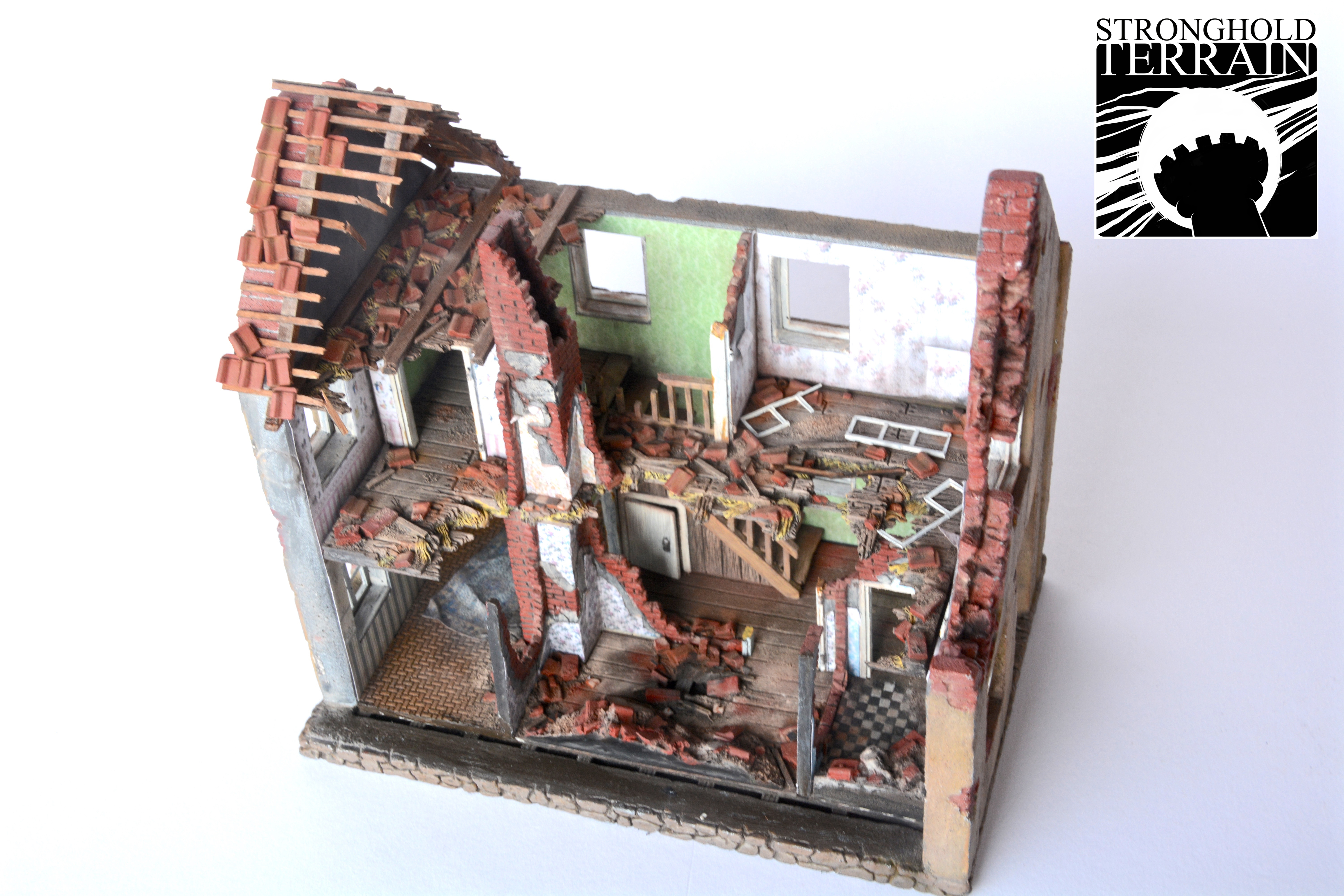 Das ist natürlich noch nicht Alles. Wir haben noch die eine oder andere Überaschung und einen schicken Demotisch für Euch im Gepäck.

Naturally that's not all. We will have some surprises and a nice demo table full of eyecandy for you.
Wir freuen uns Euch in Antwerpen (wieder) zu sehen.
Euer Stronghold-Terrain Team
We will be more than happy to meet you in Antwerp (again).
Your Stronghold-Terrain team