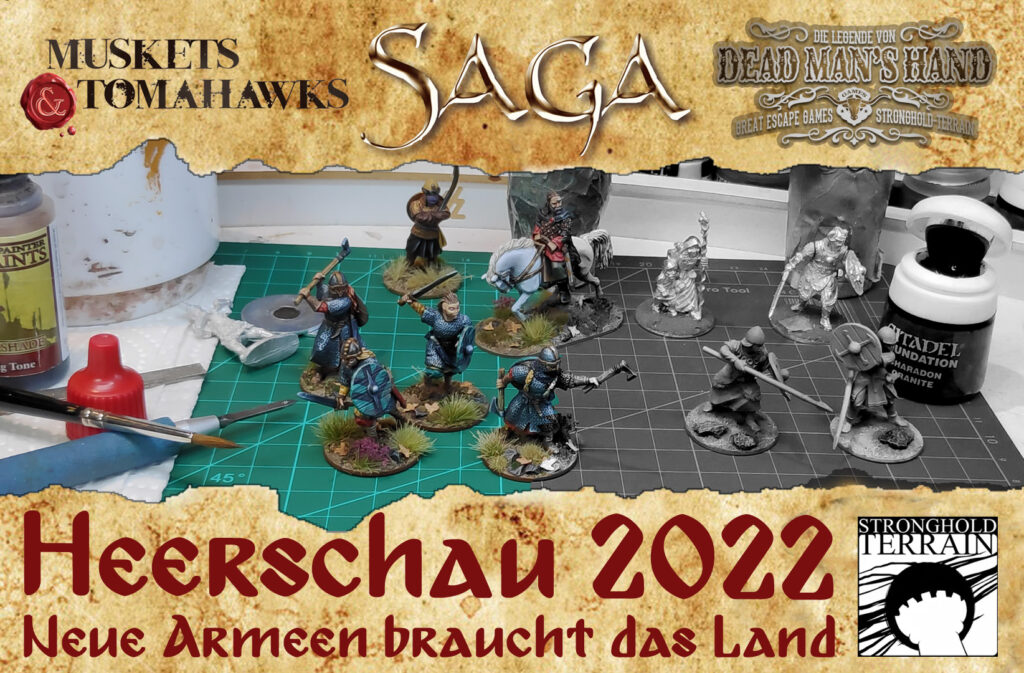 May is behind us and this year's Heerschau is coming to an end.
We still have one month to bring it to a successful conclusion.
As a reminder, anyone who completes a total of 6 monthly tasks (not necessarily per month) has successfully completed the Heerschau. As a reward (if at all necessary after a successful hobby project), each of you will receive a 20% voucher code. It is valid for one purchase and will be applied to all products that are not already discounted.
So you can make up for months you've missed.
June:
For June we need a group picture from you, all your monthly results including the June task.
The 3 random winners are:
Alexander Kummert
Marcus Folz
Tristan
We will soon send you a voucher code that can be used for our SAGA, Muskets & Tomahawks or Dead Man's Hand Collectibles and also includes free shipping.
You guys sent us a lot of great entries this month too. Enjoy!