Ho, Ho, Ho, it's Christmas time.
Here we have come up with a special Christmas scenario for you. Special thanks to Christian, who was in charge of the development and built this wonderful Christmas tree, and also to Benjamin for the English translation.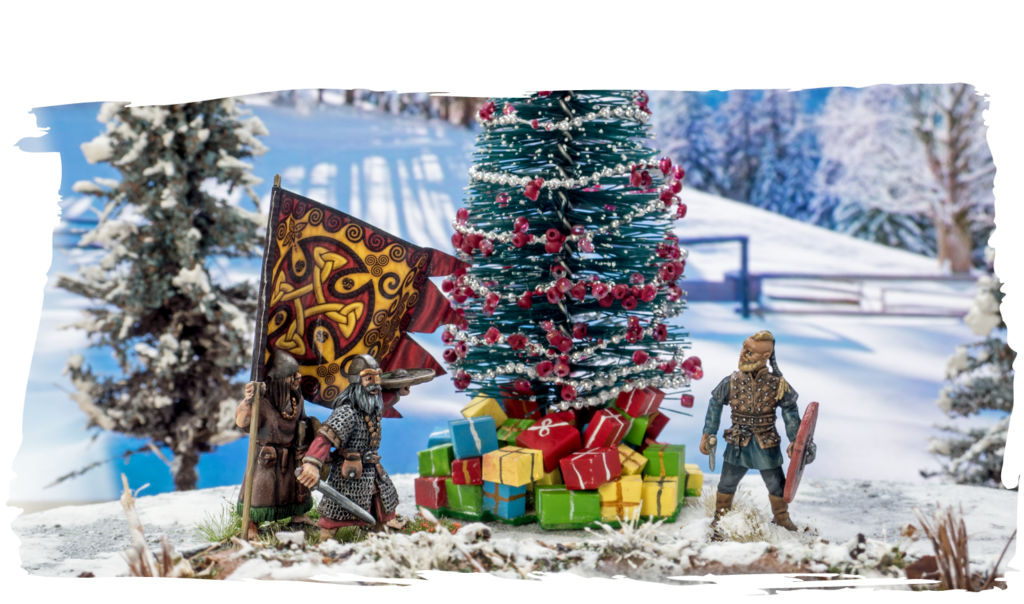 That was an exhausting year full of raids, battles and wild excesses.                                                                                                                                                                                           
Christians believe that a time of peace, contemplation and festivity should now come to celebrate the birth of their frail Son of God. We, too, want to celebrate Yule appropriately at the winter solstice and so we agreed on a joint truce with wine, women and song.
And the evening together could have been so good, had it not been for this pettiness with our "friends". Those damned Christians – gods make their guts cramp and their balls shrivel! The men and I had already started to celebrate quite properly. And then what did I hear? This dogfott has no more whisky for the spiced wine! How is a real guy supposed to get this warm, thin piss down? The venison was already out and the women as ugly as us! In view of such bad hospitality on the part of our "friends" for a while, I got a little… let's call it indignant and shoved my empty drinking horn in his face. And so things took their usual course. 
What a nice brawl…
Just click on the image to open the scenario