We now have the complete Barons' War Range from Footsore in stock.
You find it here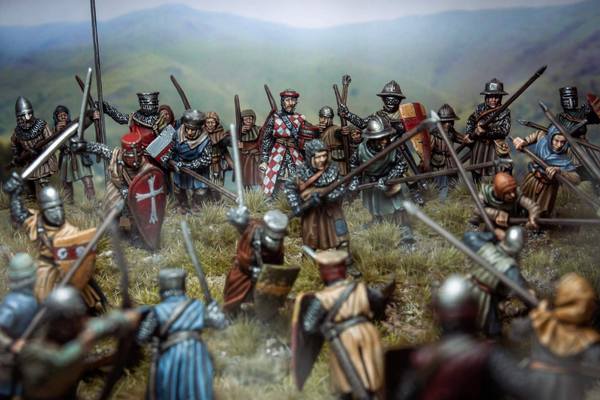 These 28mm miniatures can be used for games set during The Barons' Wars, and not only that, they'll work for both sides of the conflict! Additionally, they'll work well for games that take you Crusading in the Middle East, particularly the Fourth, Fifth and Sixth Crusades (and a few years/decades either side).
The miniatures are true 28mm and a bit smaller compared to FireForge models.