The Plastic Gunfighters are ready for PRE-ORDERS: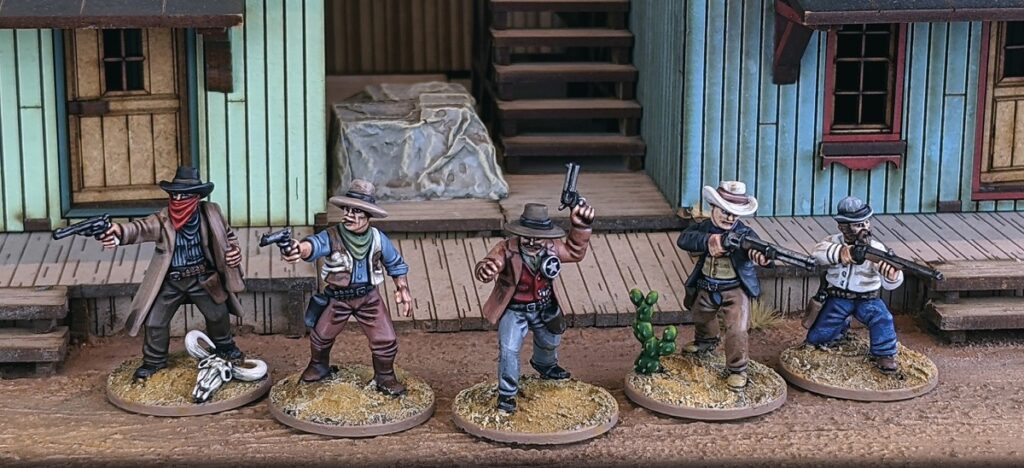 "Your time is over and you're gonna die bloody, and all you can do is choose where."
DEAD MAN'S HAND is the 28mm skirmish game by Great Escape Games. Bands of tough and wily Cowboys, stoic Lawmen, ruthless Outlaws and crazy Desperados fight for fame and respect in the Old West.
Contains 10 multipart plastic miniatures which can be made in more ways than it's possible for an eleven fingered varmint to count! All the weapons you will need to arm your dangerous bunch are on the sprue, including pistols, a repeater rifle, two shotguns and a rifle as well as a host of other extras to make your gang truly individual. Plastic bases included.