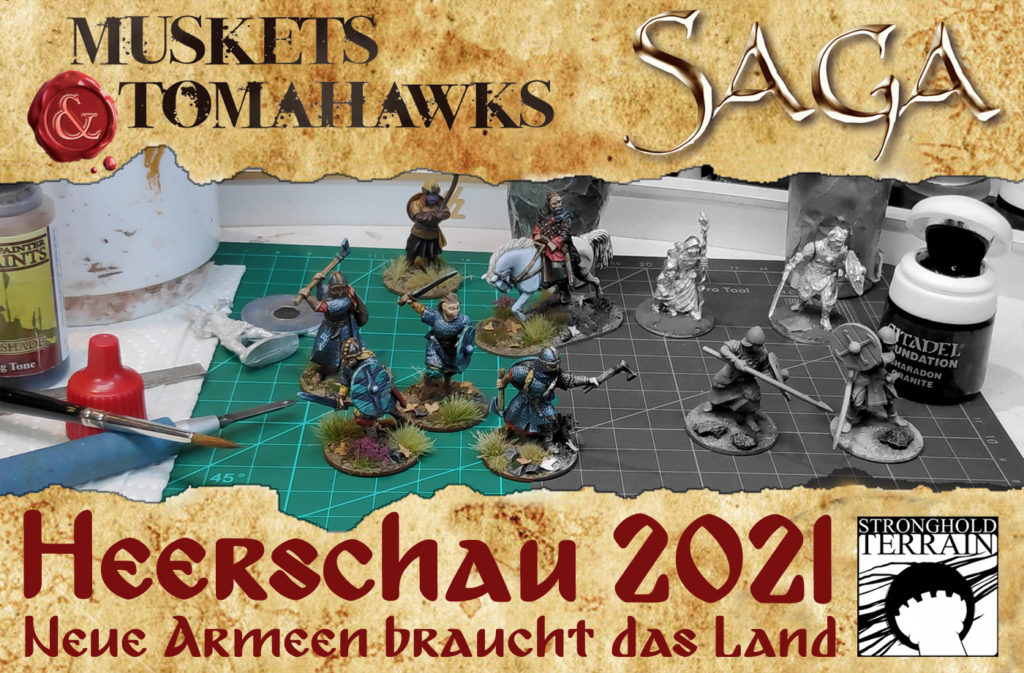 Hello everybody,
Here are your glorious painting results from May.
Wow, you really pull through. Once again, there are well over 80 finished entries from you.
Now it's time for the last month of the Heerschau. If you still have tasks to catch up on from the previous months, that's no problem at all.
The SAGA task for June is:
One SAGA point of choice to complete your army.
The Muskets & Tomahawks task is:
Paint a rules compliant unit and your commanding officer.
Important:

Instead of a picture of your June results, please send us a final picture of your entire army painted as part of the Army Show.

We will then send you your hard-earned 20% voucher code, which is applicable to all non-discounted products on Stronghold Terrain.
The randomly drawn 3 winners of one Stronghold Collectibles miniature each (SAGA, Dead Man's Hand, Muskets & Tomahawks) of your choice are:
Peter Arlt
Thorsten Zeiss
Matthias Konepatzki
Please contact us by mail or Facebook Messenger.
Have fun brushing in June,
Mirco