Wir haben eine Menge neuer heißer Sachen hereinbekommen:
Neue SAGA Collectibles:
Wachen des Jarls
Warägergarde
The Silver Bayonet (Englisch):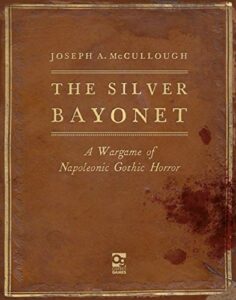 The Silver Bayonet ist ein Skirmish Wargame mit Gothic Horror Elementen, das zur Zeit der Napoleonischen Kriege spielt. Jeder Spieler bildet eine Elitetruppe von Monsterjägern, die aus den Reihen einer der Großmächte stammt. Gewehrschützen, Schwertkämpfer und Ingenieure kämpfen Seite an Seite mit Mystikern, Okkultisten und sogar den wenigen übernatürlichen Kreaturen, die sich kontrollieren lassen oder mit denen man vernünftig reden kann, um gemeinsame Sache zu machen. Das Spiel kann allein, im Verbund oder im Wettbewerb gespielt werden, wobei die Spieler eine Reihe miteinander verbundener Abenteuer bestehen, in denen ihre Soldaten Erfahrung sammeln und schwere Wunden erleiden, und ihre Einheiten triumphieren … oder im Angesicht der Schatten fallen. Es ist ein Spiel voller Action und Abenteuer, in dem Muskete und Säbel auf Zähne und Klauen treffen.
Neue Pflanzen, die direkt fertig sind.
Wargames Atlantic:
Cannon Fodder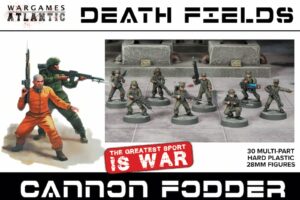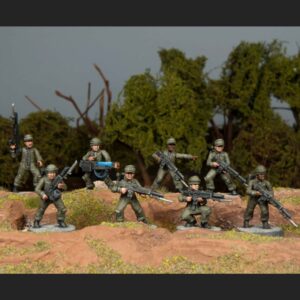 Goblin Warband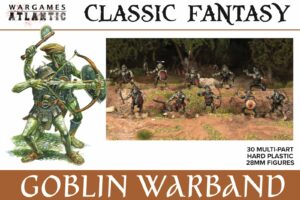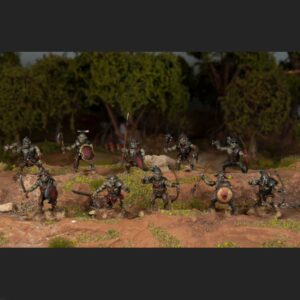 Viel Spaß beim Stöbern!