Hello everyone,
as already announced, this year's German SAGA Grand Melee will take place on 13-14 May 2023.
Like last year, we will again be playing at the Freilichtmuseum Oerlinghausen.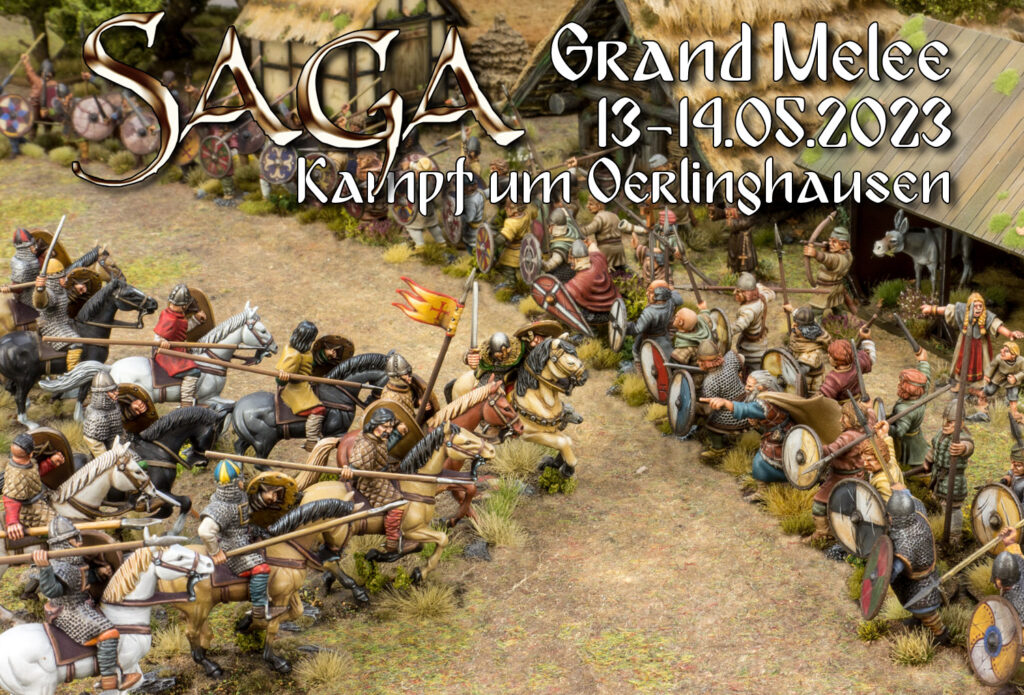 The tickets will be available from 04 March. We will release them in our shop punctually at 16:00.
There is room for 48 players in total. 24 will play in the Saxony Longhouse and 24 under the roof near the sanitary facilities. The venue will be randomly selected.
We will reserve a small contingent of tickets for foreign players.
Registration via the tournament page T3 will take place AFTER ticket sales start.
Facts:
Factions: Age of Vikings, Age of Crusades,  Age of Invasions, Skraelings. No factions from "Old Friends, New Enemies".
Legendary units/heroes ARE allowed. Handycap: Players without legendary units/heroes determine the starting player against players with legendary units/heroes.
7 points, of which 6 are used. Legendary units/heroes must always be played.
5 games.
Scenario pool of 10 scenarios, from which the scenario to be played is centrally determined on the spot.
Tournament points for the scenario, extra tournament points for eliminating the opponent's warlord as well as for a superior victory (conditions follow in the tournament guide).
Catering will be provided on both days by our friends from the Larp Wandergasthaus "Taverne zum gebrochenen Panzer". For better planning, we will ask you directly when you buy your ticket whether you want to join us for the Saturday evening feast. Finger food and drinks at fair prices will be offered all day.