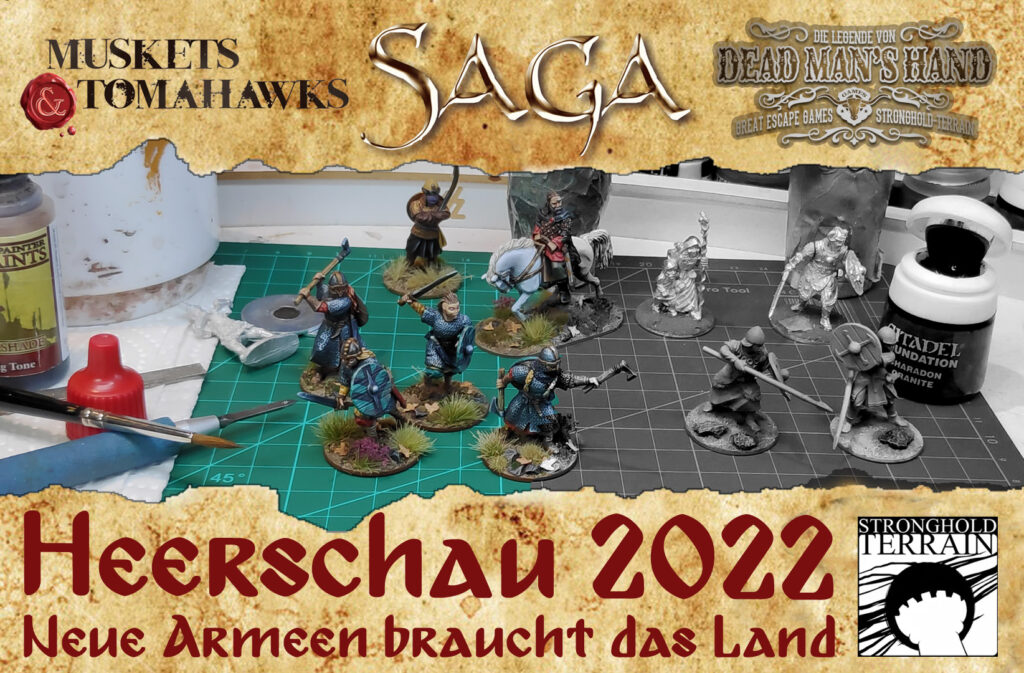 Hello,
Let's move on to your April contributions. 
This month we again received a large number of great pictures of your projects. And if you have been working continuously on a project so far, you should already have a good playable force for SAGA or Muskets & Tomahawks. Maybe a test game with the new army is coming up soon. In my opinion, this is extremely motivating to continue a project that has already been started and you always get a deeper insight into whether the army composition works or whether another unit should be the next sub-project.
And if you only join the army show now or were unable to submit anything for a month, this is no problem. Simply submit your results to us.
As a reminder, in addition to a completed hobby project, you can win immortal fame and a 20% voucher code for a purchase for us, valid for all products not already reduced.
The randomly selected 3 winners are:
  Martin Richter
Bjoern Schumacher
Thorsten Piepenbrink
We will send you a voucher code soon, which can be used for our SAGA-, Muskets & Tomahawks- or Dead Man's Hand-Collectibles and also includes free shipping.