SAGA Heerschau 2019 – January Poll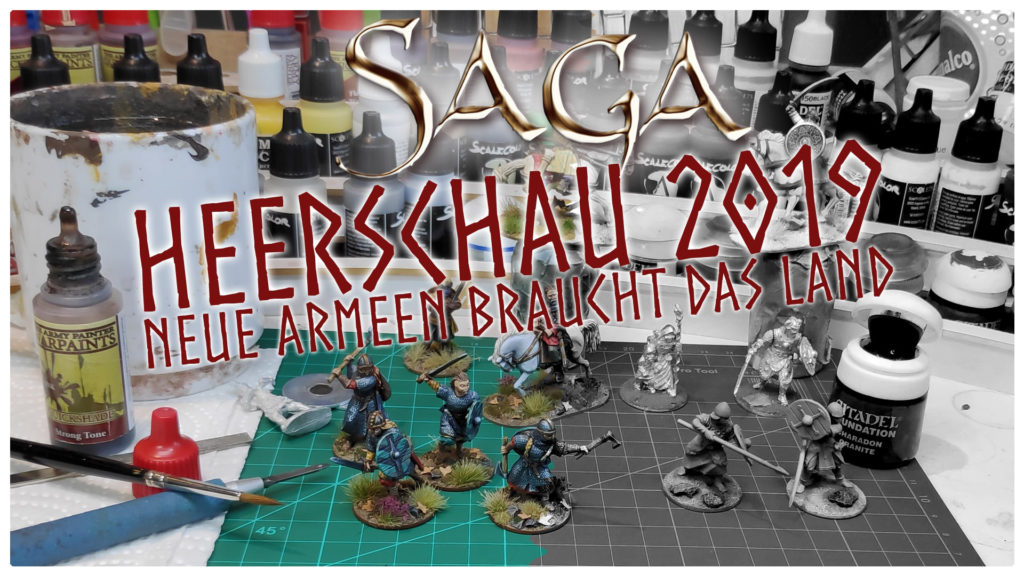 For all those who have not heard about the SAGA Heerschau so far:
Over the next half-year, we want to work with you to launch an army development project for SAGA. Everyone can join and the goal is to complete a new army within 6 months.
We think the beginning of the year is a great time for this:
New Year – New Army
Besides, it will be almost half a year until the next Grand Melee (1-2 June). A great destination to reward for his efforts and indulge in a SAGA hobby for a whole weekend with like-minded people.
A lot has happened with the second edition of SAGA, with many armies now playing more differently and becoming more variable in their army composition.
Crusade era is still fresh and offers a wide variety with 12 different factions.
Aetius & Arthur with the FAQ and the revised battle plans as well.
Every month we give a topic such as a point Hearthguard or a warlord. Anyone who likes to participate will then have one calendar month to complete. In January we start with a point Hearthguard.
To motivate you even more, we make it out every month a painting competition. Send us a picture of your miniatures and you can then vote via for your favorite.
As additional recognition, the winner may choose a single Stronghold Collectibles figure. Even if you do not want to build a new army, it is a good opportunity to build existing armies.
In one month, a point Hearthguard here, in the next a unit Levy there, etc.
Deadlines help!
January results:
What should we say? We are simply overwhelmed by the positive response, the amount of contributions and also the quality of the painted miniatures. For this reason, we have decided to honor the first three places with a Stronghold Collectibles miniature of your choice.
The vote works very easy. Click through the gallery with the miniatures, decide on your favorites and then cast your vote below. The vote runs until next Sunday 11:59:59pm. Everyone has only one vote. After that we will introduce the winners at this point and on Facebook.
The most important thing in our opinion, however, is not to win here, but that you have laid the foundation for a new SAGA army. Stay tuned and let it grow and thrive. And if you missed the first month of the Heerschau, it does not matter. Just get in February.
Miniatures:
[yop_poll id=1]