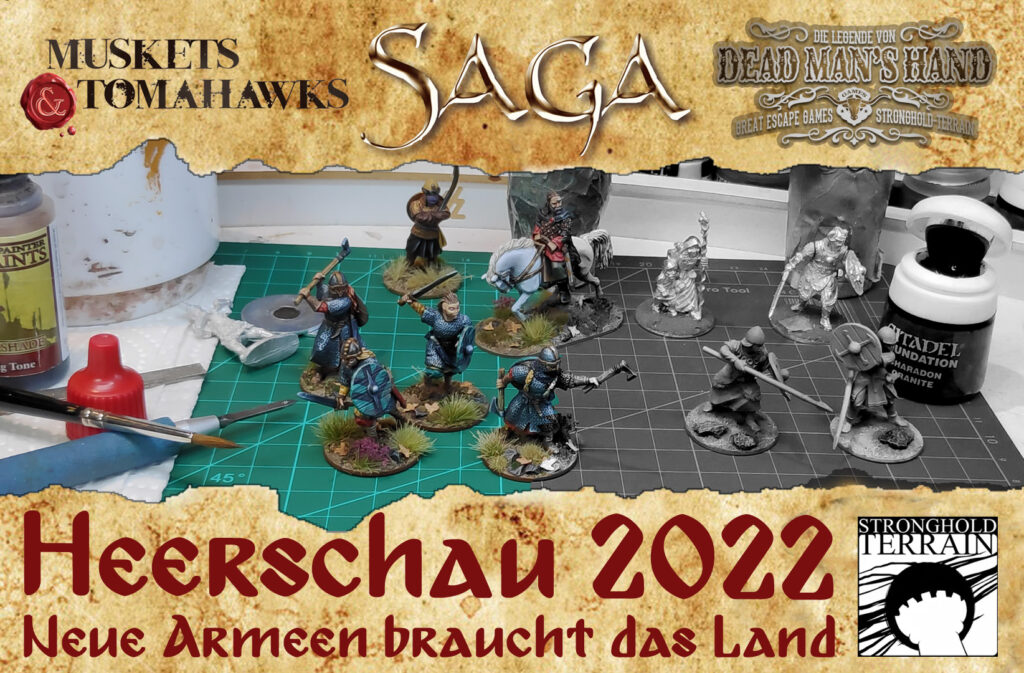 Hello everyone,
Another month has gone by and we are already halfway through this year's Heerschau.
Again we have received a flood of impressive results from you.
2 organisational changes we would like to introduce as a result of the chaos of overlooking entries from February.
Heerschau e-mail address:
Firstly, from now on we have created an extra email address for the Heerschau. If you send us your contributions by e-mail, please send them to:
Monthly winners:
Secondly, the monthly winners of a Stronghold Collectibles miniature will receive a voucher code for €6.90, which also includes free shipping. The voucher code is only applicable to our SAGA, DMH and M&T Collectibles shop categories, but of course you are welcome to add additional purchases.
The 3 randomly drawn winners for March are:
Christian Gelszus
Michael Laufkötter
Gunnar
You should receive a mail or FaceBook messagefrom us with the voucher code today.
And now finally to your entries: